Nu Smile Aligner® v. Invisalign® & Smile Direct Club™

Price
All-Digital Treatment Planning & Fabrication
One Price for any Smile

(All-Inclusive Aligners)
Made in New Jersey, USA
Just as Effective as Traditional Braces
Hypoallergenic & Biocompatible Polyurethane Resin
In-Person Treatment with Real Dentists
Ideal for Teens, Adults & Seniors
Check-Ins Every 6 to 8 Weeks
Review Final Results with Dentist
Nu Smile Aligner®
$2,500
Complete
Smile Direct Club™
$1,950
Estimate
Payment methods can include
Using your dental insurance coverage
Paying with pre-tax dollars from your HSA
Arranging a monthly payment plan
See More Detailed Comparisons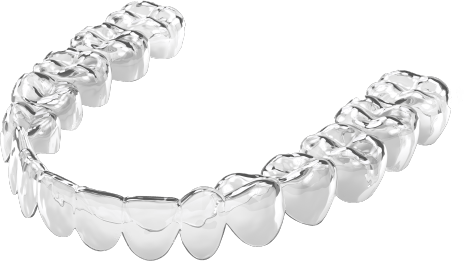 The choice is clear.
Benefits of Nu smile aligners®
No messy, goopy do it yourself impressions
Best Clear Braces in New Jersey & New York
Don't Take Our Word for it...
Learn From Alex
"Decided to proceed with Nu Smile Aligner treatment instead of Invisalign and have been really pleased! The price is better, and it's just as good. Plus, Dr. G is awesome. I also contemplated Smile Direct Club, but had some friends seriously mess up their teeth by botching the process. I'm really glad I decided to place my trust in Nu Dental Barnegat... thank you!!!"

Alex C., Barnegat, NJ
Read More Reviews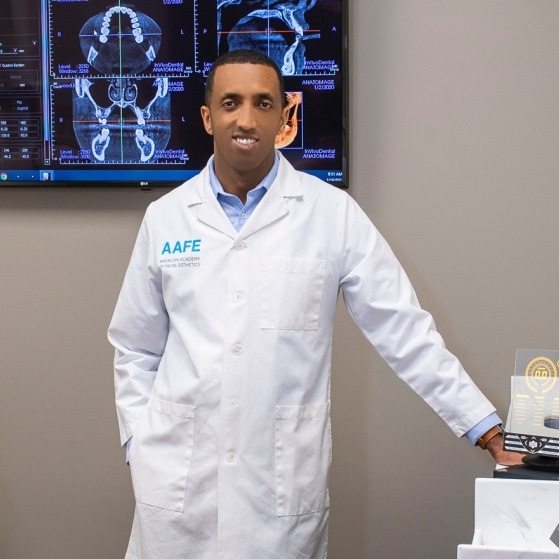 Dr. G: Your Qualified
Dental Expert
You Shouldn't
DIY Your Mouth
Dr. Admasu Gizachew created Nu Smile Aligner® to make high-quality, affordable orthodontic clear braces accessible to everyone – without sparing any expense in materials, training, and technology. Our process begins with all-digital scanning diagnostics, a preview of your new smile, then promptly 3D printing our USA-made clear aligners at one of our 4 locations across New Jersey and New York.
Meet Your Smile Maker, Dr. G!
Real Patients,
Real Smiles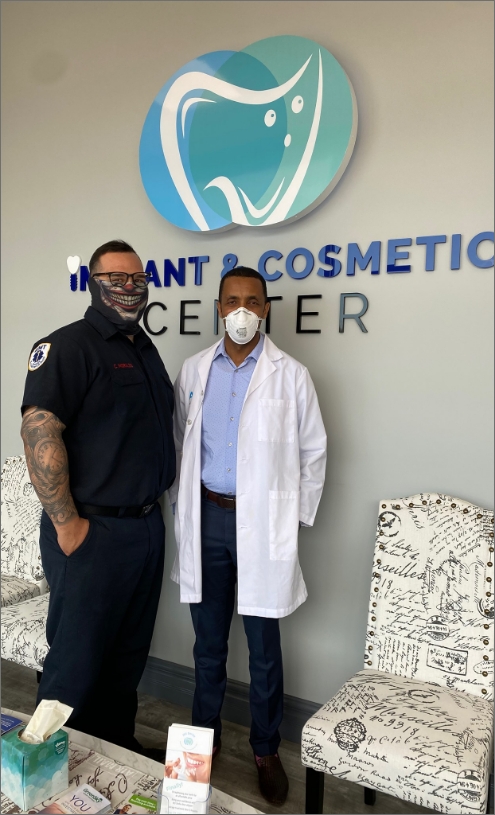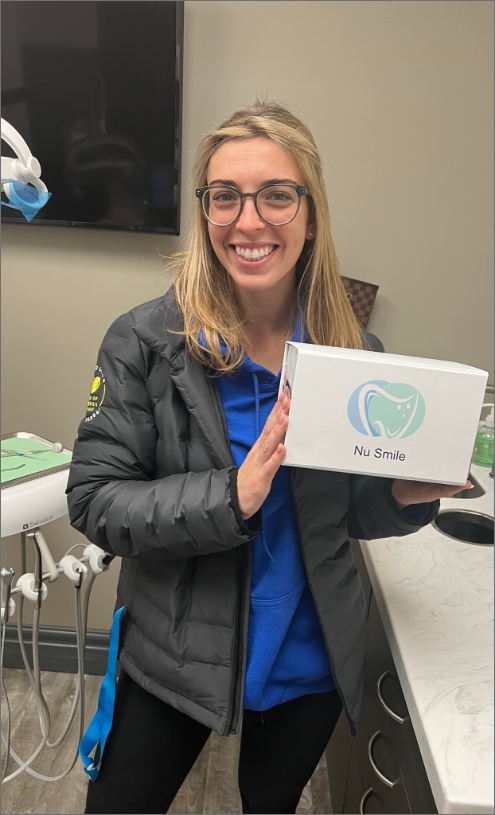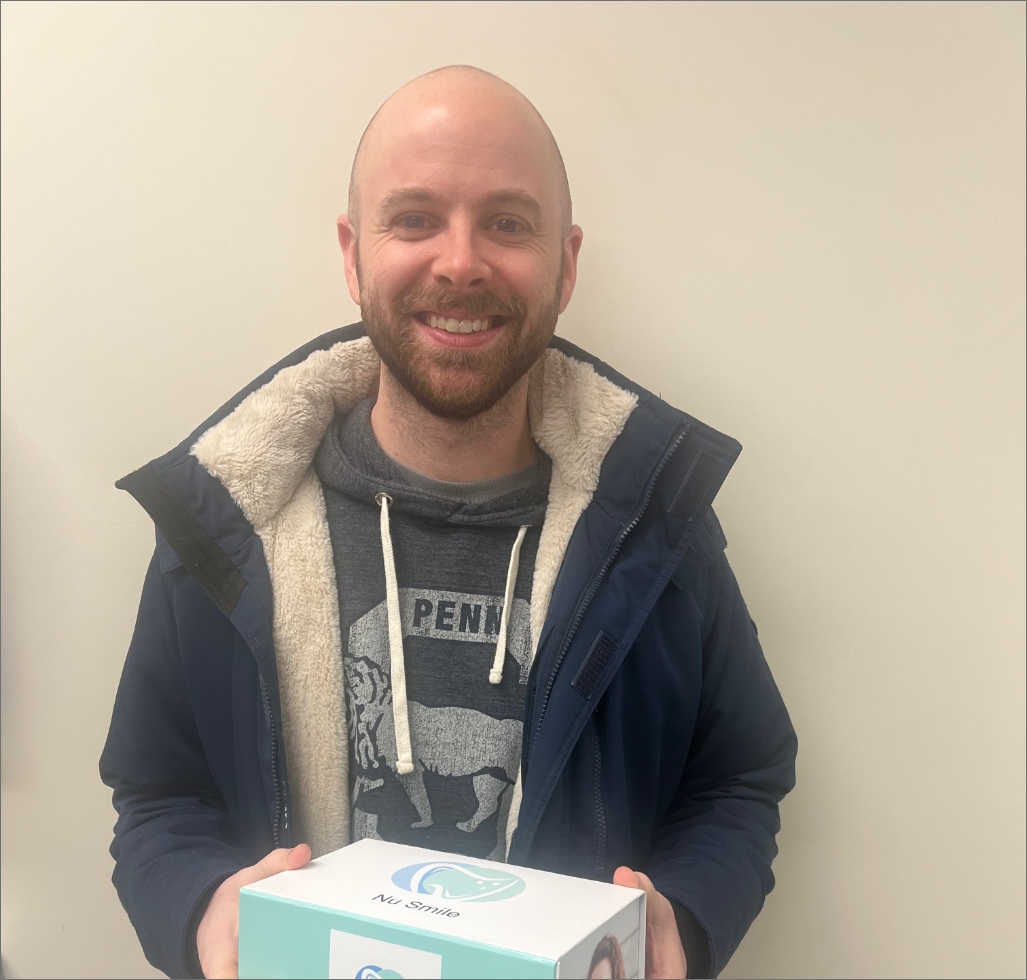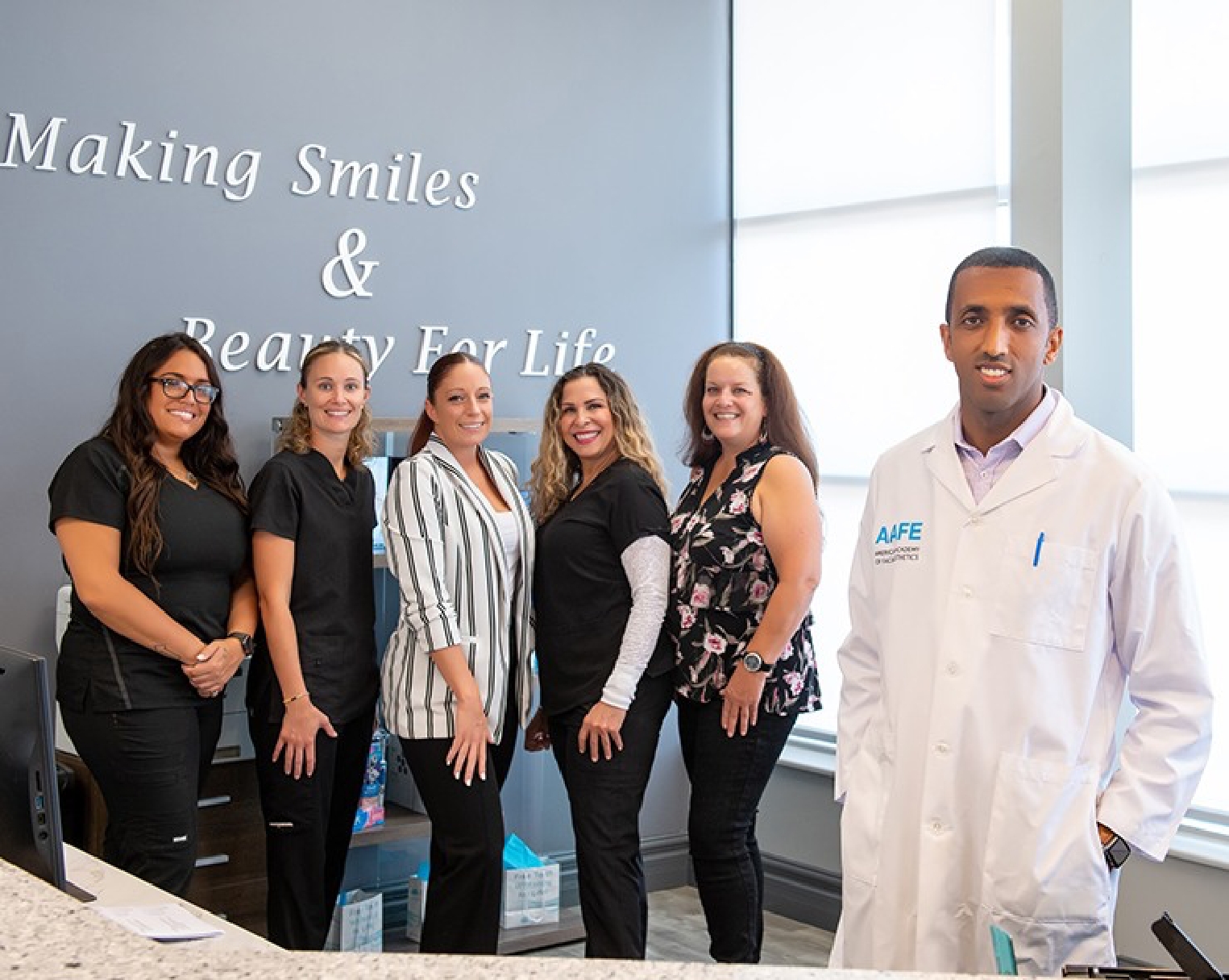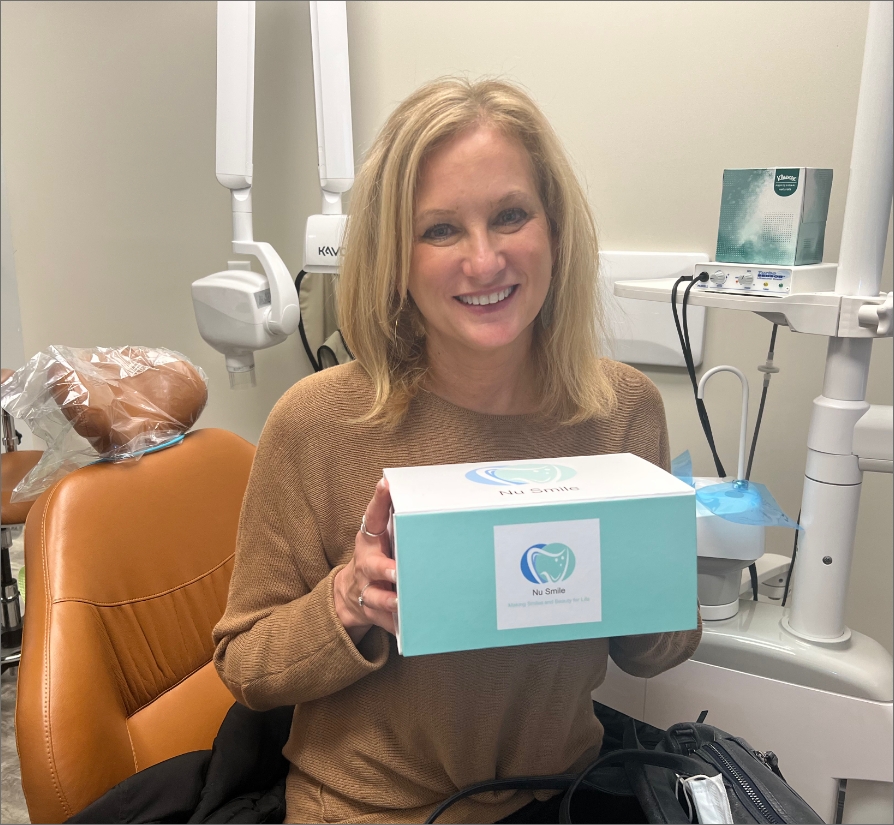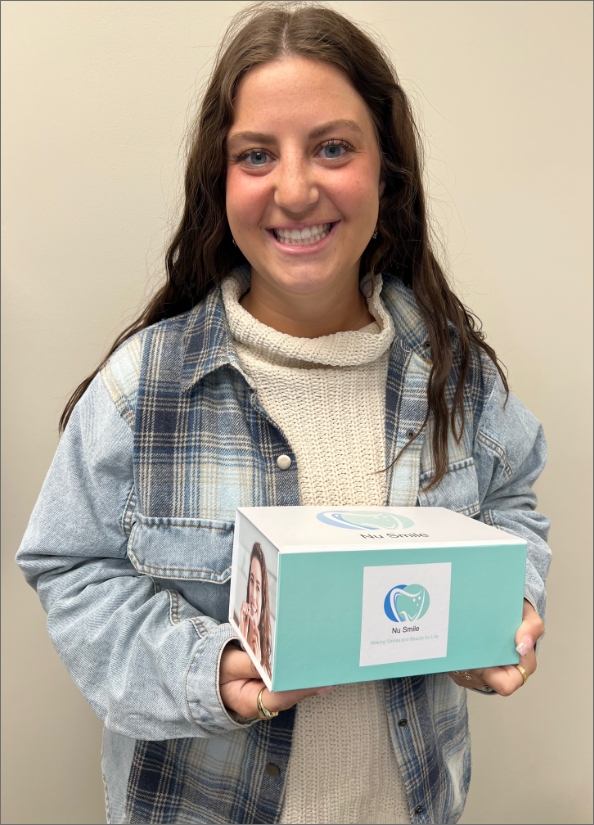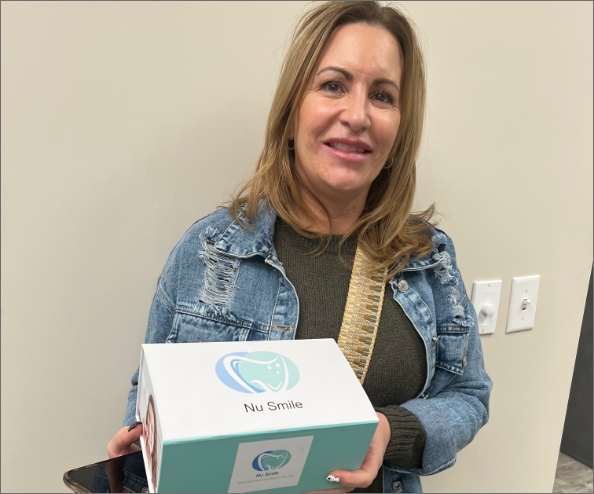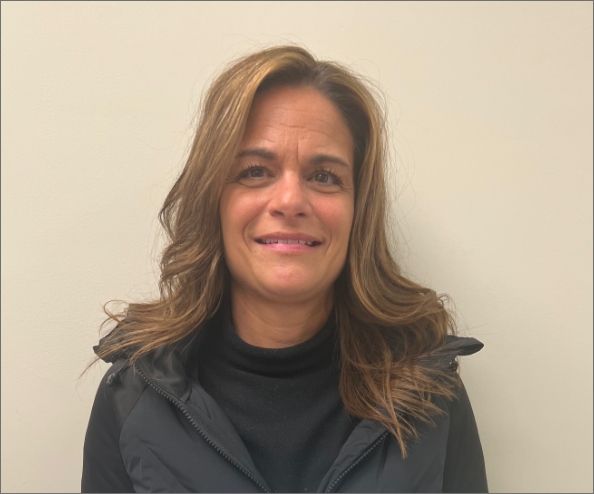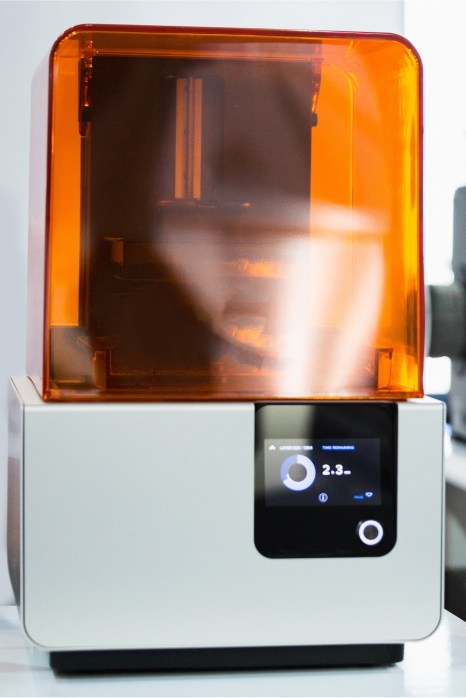 All-Digital Clear Aligner Technology
Same Proven
Technology as
Invisalign®
While Invisalign® might be a household name, it is no longer the only option for high-quality clear aligners that create beautiful, natural smiles. Due to expiration of some patents, Nu Smile Aligner is able to offer the finest scanning, case planning, and digital printing systems. Best of all, ours come with in-person advice and case monitoring from Dr. G. and his team.
Explore Our Clear Aligner Technology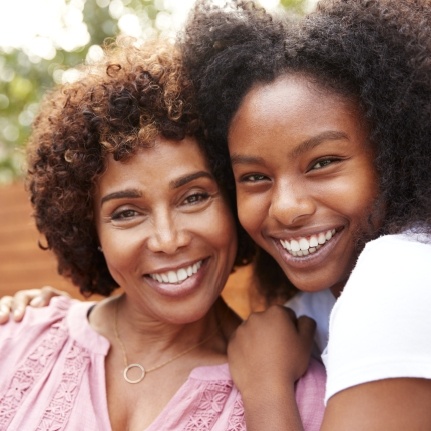 Truly All-Inclusive
Orthodontic Clear Aligners
Includes Front, Back,
Top & Bottom Teeth
Orthodontic treatments, like Smile Direct Club™, Invisalign, and Candid make things complicated by charging per arch and increasing fees if your case requires more aligners to correct. Nu Smile Aligner® is truly the one-size-fits-all, all-inclusive orthodontic clear solution you have been searching for. No matter if you need your front, back, top, bottom teeth (or all of them) straightened... it is the same, low-cost fee of $2,500 (or $80/mo).
Ortho Conditions We Treat
4 Convenient Nu Smile Aligner® Locations
Never More than 10 Miles from Anywhere
on Staten Island & Jersey Shore
Nu Smile Aligner® in 3 Simple Steps
Nu Smile Aligner FAQs
It's understandable if you have questions about the Nu Smile Aligner system — our team is ready to help you find answers when you visit us for a consultation. In the meantime, we invite you to take a look at the following list of FAQs. Hopefully, what you discover will make you more confident than ever that Nu Smile is the best clear aligner system for residents of New Jersey and Staten Island.
What's the Difference Between Invisalign and Clear Aligners?
"Clear aligners" is a general term that refers to any treatment that uses custom plastic teeth trays to correct dental misalignment. Invisalign, Candid, Byte, SmileDirectClub, and the Nu Smile Aligner system all fall into this category. However, it's important to keep in mind that not all clear aligner systems provide the same level of quality. Some DIY options offer questionable results, while high-end brands like Invisalign tend to use brand equity to inflate prices. Nu Smile Aligners off top-quality results at a reasonable price.
Do Clear Aligners Really Work?
Yes! When you partner with a qualified dentist like Dr. G for your treatment, and you are committed to following all the instructions provided to you, you can look forward to excellent results. Of course, clear aligners do have their limitations. Invisalign, Nu Smile Aligners, and similar systems may not be able to correct some cases of moderate to severe dental misalignment.
How Much Do Clear Aligners Cost?
The cost of clear aligners can vary greatly. Nu Smile Aligners cost a flat fee of $2,500 for start to finish treatment. Some DIY methods, like SmileDirectClub and others, may cost somewhere in the ballpark of $1,800 to $2,000. Invisalign is often the most expensive option, with most cases costing at least $5,000.
Who Is a Candidate for Clear Aligners?
Most adults with mild to moderate dental misalignment can benefit from clear aligners. Children usually do not qualify because their teeth and jaws are still developing. If you have excellent oral hygiene habits and want to pursue a teeth-straightening treatment that will not enslave you to inconveniences of traditional braces, there is a good chance that clear aligners are right for you. Dr. G and our team would be pleased to assess your candidacy for the Nu Smile Aligner system.
Are Clear Aligners Bad for Your Teeth?
Some DIY clear aligner systems, such as SmileDirectClub, have faced lawsuits after patients claimed that the treatment worsened their dental alignment. But don't worry — if you opt for treatment that is supervised by a qualified dentist, you can be confident that your treatment may actually improve the health of your teeth.
Bear in mind that oral hygiene is a must. If you do not keep your aligners and your teeth clean, your aligners might trap harmful substances against your teeth and increase your risk of cavities and bad breath. Fortunately, oral hygiene with clear aligners is a simple and easy process.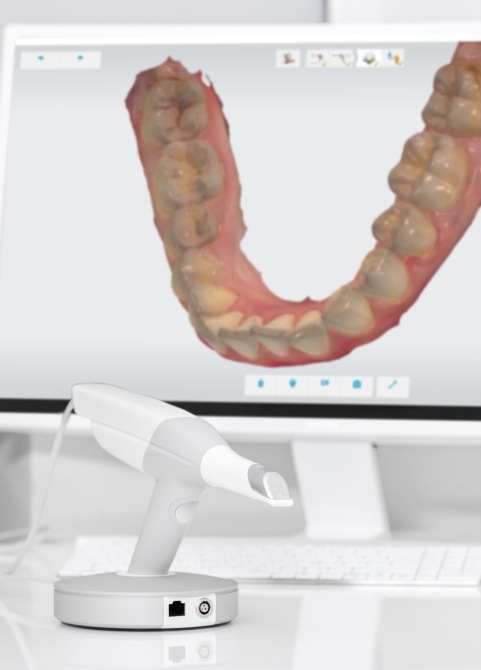 No Messy, Goopy
Dental Impression Material
All-Digital Scanning
& Impressions
Traditional dental impressions are gross. Thick, blue goop sits in your mouth just long enough to solidify and create a model of your teeth. It is old school and leaves a lot of room for error. Never mind the endless fun that is picking out blue stuff in-between teeth for hours. Our all-digital impressions are quick and non-invasive... a simple swipe of our digital scanner across each arch gets us everything we need, in less than a minute.
Learn About Digital Impressions