Nu Smile Aligners Info for Parents – New Jersey
Affordable Teeth Straightening for Your Teen
It's normal for teenagers to be very image-conscious, so if they need to get their teeth straightened, they often request Invisalign over traditional braces. As a parent, though, you might hesitate due to Invisalign's high price. Is there are a high-quality alternative that doesn't cost an arm and a leg? Yes — Nu Smile Aligners are hands-down the best value when it comes to clear aligners for teens. Our system provides top-tier treatment at a family-friendly price.
How Do Nu Smile Aligners Work?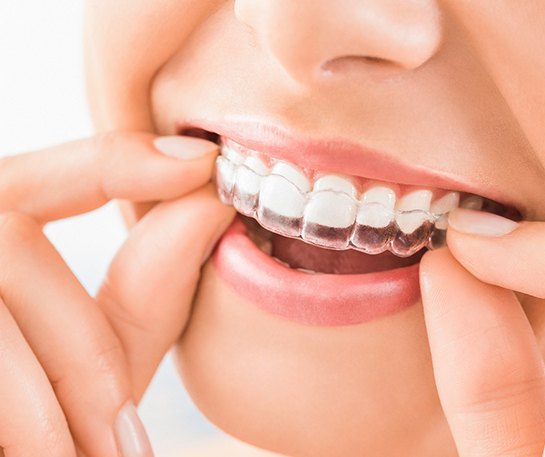 Just like Invisalign and other types of clear aligners, the Nu Smile system uses a series of custom tooth trays to apply gentle pressure to the teeth, gradually shifting them into their proper positions. Your teen will have to visit us at one of our conveniently located offices for periodic checkups throughout their treatment. These appointments usually take just a few minutes and will cause minimal disruption to your family's schedule.
How Do Nu Smile Aligners Compare to Other Popular Brands?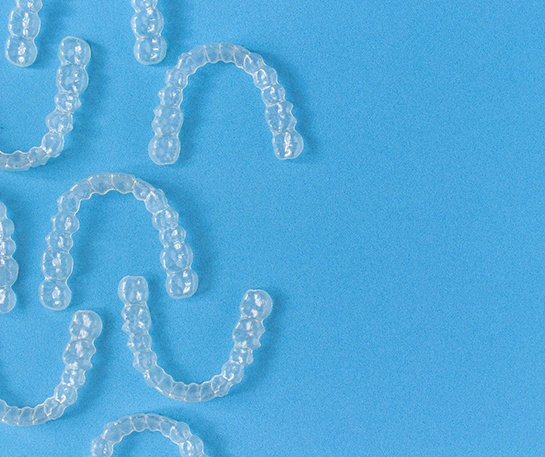 Here are some highlights of how Nu Smile Aligners compare to similar treatments:
The Nu Smile system costs just $2,500 for all-inclusive treatment. That's thousands less than Invisalign. It's also more affordable than DIY systems, such as SmileDirectClub, Candid, and Byte.
We use advanced technology to 3D print our aligners right here in New Jersey. We use top-quality, biocompatible plastic material. Other brands, such as Candid and SmileDirectClub, use a lower-quality plastic.
Nu Smile Aligners give you the personalized support of an experienced dentist and staff. Candid, Byte, and SmileDirectClub take a more hands-off approach, which increases the risk of errors that could adversely affect treatment outcomes.
We use precise digital impressions to design Nu Smile Aligners. This is in contrast to some DIY brands, which may rely on old-fashioned manual impressions.
Why Is the Nu Smile System a Great Choice for Teens?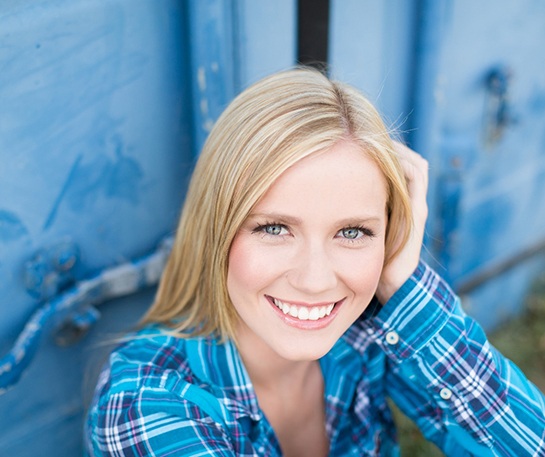 Here are some of the top reasons why the Nu Smile system is an excellent choice for teenagers:
No dietary restrictions. The aligners are easy to remove, so your teen can continue to enjoy all of their favorite snacks, including popcorn, candies, and other foods that aren't recommended with braces.
Easy replacements. We get it — accidents happen. Your teen might lose track of an aligner or accidentally damage one. If that happens, simply give us a call. If necessary, we will get to work on creating a replacement ASAP.
Subtle appearance. Nu Smile Aligners are discreet enough that your teen will be able to smile confidently whether they are attending prom or posing for selfies with friends. The aligners are less noticeable than those that are made with cheaper materials.
Precise tooth movements. We want your teen to be able to enjoy a lifetime of healthy smiles. That is why our team puts the greatest care into designing a treatment plan that will effectively straighten teeth and create a harmonious bite. After your teen finishes their treatment, we will provide FREE retainers to help them maintain their results.
Great for athletes. Your teen can easily remove their aligner during practices and games and wear their normal mouthguard instead.