Best Clear Braces Technology – New Jersey
How Technology Makes Nu Smile Aligner® Better
We never cut corners, especially when it comes to something as serious as helping our patients achieve better oral health and self-confidence through orthodontic treatment. That is why we use only the best technology for the Nu Smile Aligner treatment protocol. Our digital scanning, treatment planning, and 3D printing utilize the same technology as big brands like Invisalign — and we do it all without charging exorbitant prices. Continue reading this page to learn more about the how technology makes us better and backs up our unrivaled services.
Digital Smile Preview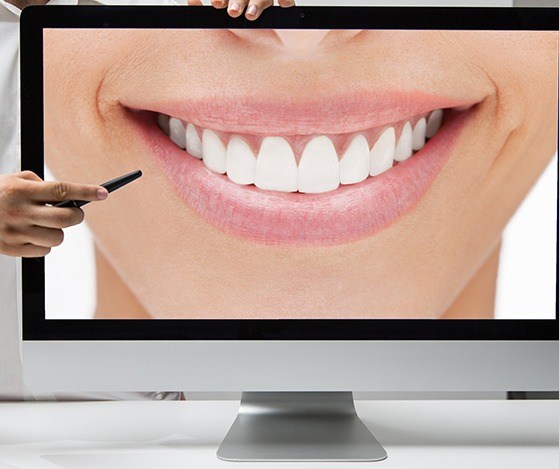 Have you ever daydreamed about what your smile would look like if you had straighter teeth? Let's make your dream a reality! During your consultation, we'll take some photographs of your smile and load those photos into our digital smile preview software. We'll then use the software to give you a realistic ideal of what your teeth and face will look like after you work your way through all of your Nu Smile aligners.
Digital Scanning & Impressions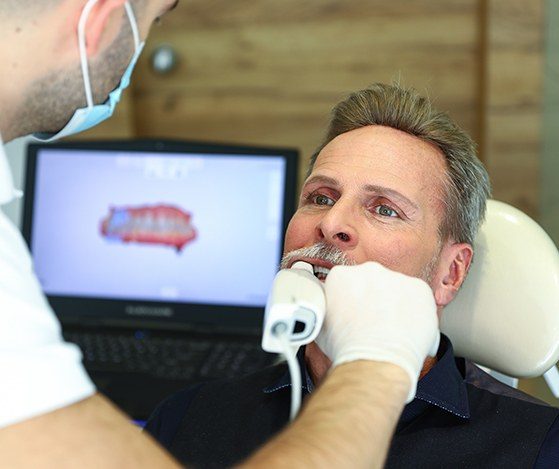 Having an accurate, digital three-dimensional representation of your teeth is a vital part the Nu Smile Aligner treatment protocol. Without it, we wouldn't be able to produce comfortable aligners that move teeth in a predictable way. To acquire the data we need, we use a digital impression scanner. The scanning process is quick and easy, and it involves absolutely no gross putty or powder. It's also super quick. As soon as we finish capturing images of your teeth, we'll have the information we need to start designing your aligners.
All-Digital Treatment Planning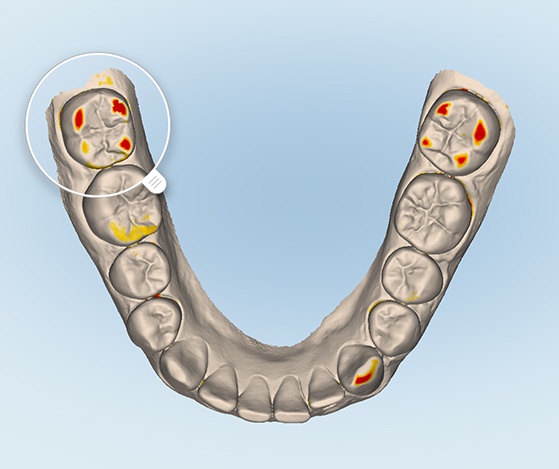 Dr. G and our team utilize the latest software to map out your course toward your ideal smile. Armed with accurate data and a high level of expertise, we'll plan how your teeth should move throughout the months when you'll be wearing your aligners. Our goal is to shift teeth in a way that achieves fantastic aesthetics and a comfortable bite. This is in contrast to DIY teeth straightening methods like Byte and SmileDirectClub, which use a lower-tech process and run the risk of actually worsening your dental alignment.
Latest, Greatest Biocompatible + Hypoallergenic Materials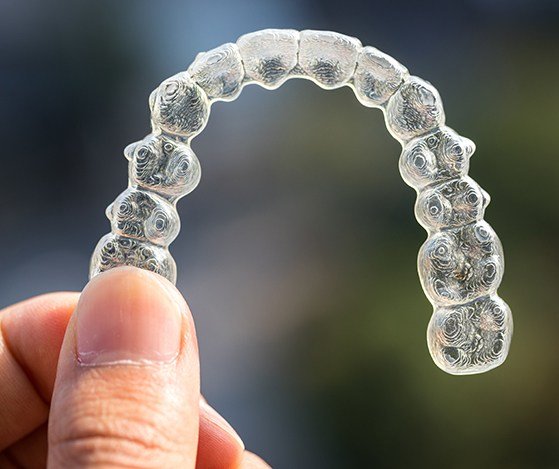 Your mouth is one of the major gateways into your body. Therefore, you wouldn't want to put any material in it that could harm you. That's why we use only the highest-quality medical-grade plastic (polyethylene) to fabricate our aligners. It is biocompatible and hypoallergenic, which means that it presents virtually no risk to patients. Plus, it is comfortable enough that you shouldn't have any problems wearing your aligners for the recommended 20 – 22 hours each day.