Nu Smile Aligners for Adults – New Jersey
Convenient Teeth Straightening for Grown-Ups
The metal brackets and wires of traditional braces are often associated with adolescence. It makes sense, then, that if you need to straighten your teeth as an adult, you would gravitate toward clear aligners instead. But there are dozens of clear aligner treatments on the market — how can you decide which one is right for you? We're confident that after you learn about Nu Smile Aligners, your choice will be an easy one. Let's talk about how the Nu Smile system works and why so many people favor it over big-name brands.
How Do Nu Smile Aligners Work?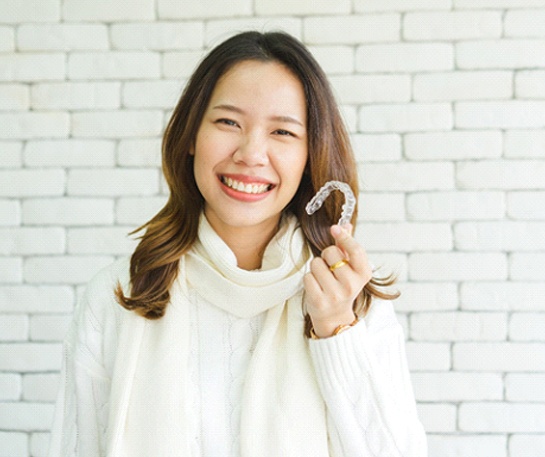 The Nu Smile system uses a series of custom-made clear aligners to gradually straighten crooked teeth over time. You'll have to wear each aligner for at least 20 hours each day for it to be effective, and you should visit us periodically for checkups so we can monitor your progress. These checkups are usually very brief, and we have several convenient locations throughout New Jersey and even one in Staten Island. Depending on where you work, you might even be able to stop in during your lunchbreak for your routine Nu Smile checkups!
How Is Nu Smile Different from Other Brands?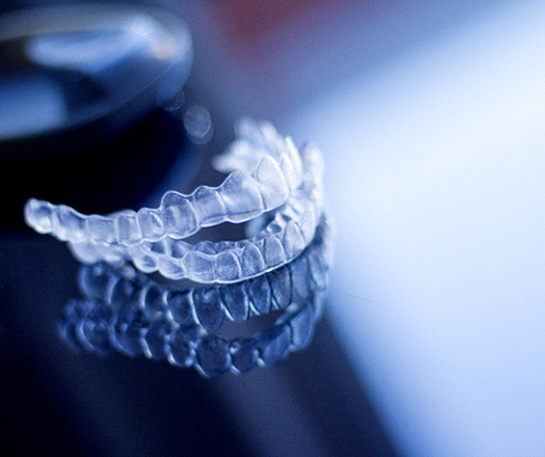 Nu Smile Aligners stand out from competitors in several important ways:
Treatment with Nu Smile costs just $2,500 for start to finish care. That makes it more affordable than Invisalign. It is even more budget-friendly than many DIY clear braces, including SmileDirectClub and Byte.
Despite its low price, Nu Smile never skimps on quality. The aligners are constructed out of biocompatible polyurethane resin. They are thin, comfortable, and discreet.
The aligners are 3D-printed right here in New Jersey. This cuts down on shipping time and costs.
Personalized care. Because the Nu Smile system is 100% local, you can expect us to take extra pride in all the work we do for you. This is true whether we are evaluating your candidacy for treatment, designing your aligners, or helping you deal with questions and concerns that may come up during your treatment.
Why Is Nu Smile Perfect for Adults?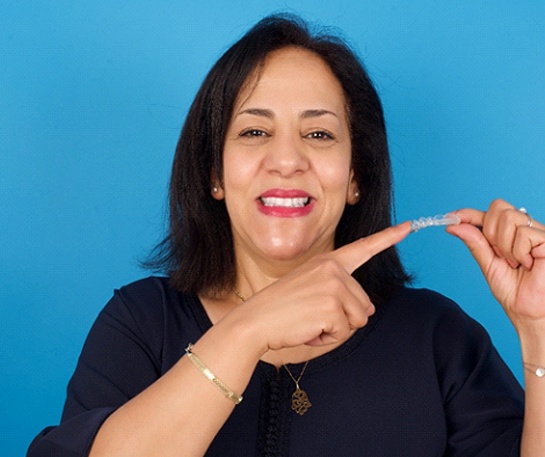 Our adult patients love Nu Smile Aligners for several reasons:
Outstanding results. The technology involved in Nu Smile treatment planning contributes to precise and efficient tooth movements.
The aligners are thin enough and clear enough that they don't call a lot of attention to themselves. You can give that boardroom presentation with confidence!
No dietary restrictions. Whether you are navigating the dating scene or enjoying a seasonal feast with extended family, Nu Smile lets you eat anything. All you have to do is remove your aligners during meals.
Flexible payment options. You can pay upfront for Nu Smile, but you also have the option of paying just $110/month. Since the cost of living in our area is so high, having the ability to pay over time is invaluable for many patients!
Would you like to learn more about the Nu Smile Aligner system? Dr. G and our team are ready to speak with you! Call us today or use our online form to schedule a consultation.