Looking for Invisalign®? We're Better.
Why Nu Smile Aligner® Is the Clear Choice
Invisalign has gained a reputation as the premier name in clear braces. However, you shouldn't purchase it based on its popularity alone — the Nu Smile Aligner system meets or exceeds Invisalign and similar orthodontic treatments in virtually every way. The value, effectiveness, comfort, and aesthetics of our treatment cater to our patients' wants, needs, and dental health. On this page, you'll see detailed comparisons between Nu Smile Aligner and similar programs — and you'll find that our system is the clear winner.

Price
Technology
Process
Effectiveness
Appearance
Support
Nu Smile Aligner®
$2,500 Complete or $110/month
Digital Smile Preview
Digital Scanning & Impressions
All-Digital Treatment Planning
Latest, Greatest Biocompatible
+ Hypoallergenic Materials
One Price No Matter the Case
(All-Inclusive Aligners)
Digital Scanning & Impressions
Custom Molds
In-House 3D Aligner Fabrication
(Made in New Jersey, USA)
Custom-Trimmed to Fit
Personalized Quality Check
Just as Effective as Traditional Braces
For Teens and Adults
Completely Invisible Polyethylene Material
Biocompatible
Hypoallergenic
Start-to-Finish Personal Concierge
Treatment Plan & Expert Oversight
All-Inclusive, Unlimited Aligners
Check-Ins Every 6 Weeks
SmileDirectClub™
$1,950 Complete
Patient Takes Their Own, Traditional Molds and Mails to SmileDirectClub™
One Price No Matter the Case (All-Inclusive Aligners)
NO Digital Scanning
Traditional Impressions
Custom Molds
Aligners manufactured in Tennessee and Texas
Custom-Trimmed to Fit
Factory Worker Quality Check
Just as Effective as Traditional Braces
For Teens and Adults
Inexpensive, BPA-Free Plastic
Complete DIY Option
No Oversight from a Qualified Dentist or Provider
Price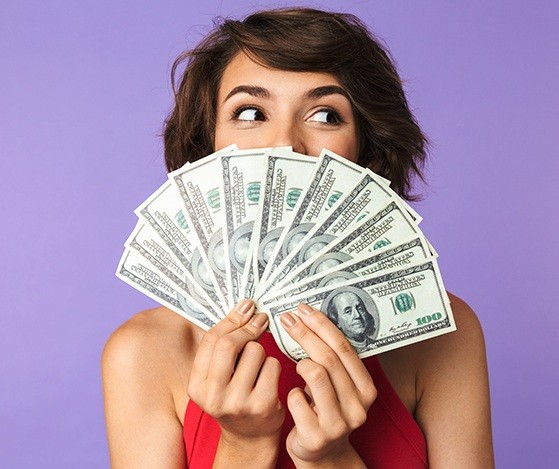 SmileDirectClub™ will set you back about $1,950. Nu Smile Aligner® is $200 cheaper. It costs just $2,500 for complete treatment, making it a way better value in terms of both price and what you get for your money. You even have the option of paying just $110 per month for 24 months.
Technology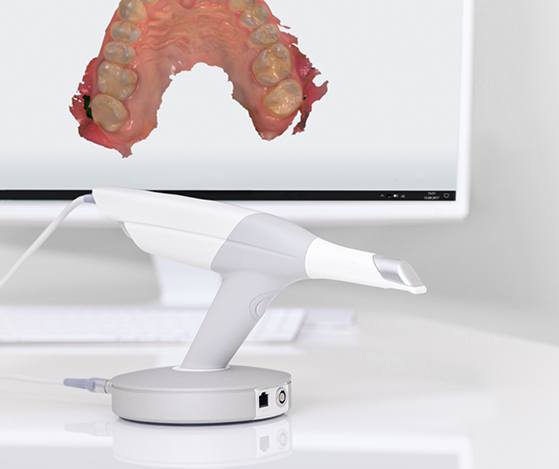 With SmileDirectClub, patients have to take their own manual dental molds and then send them to the company. This means there is a large possibility for inaccuracies in the aligners that could end up damaging your teeth and gums. In contrast, Nu Smile Aligner features digital scanning technology, used by professionals, that ensures the highest-quality aligners possible.
Process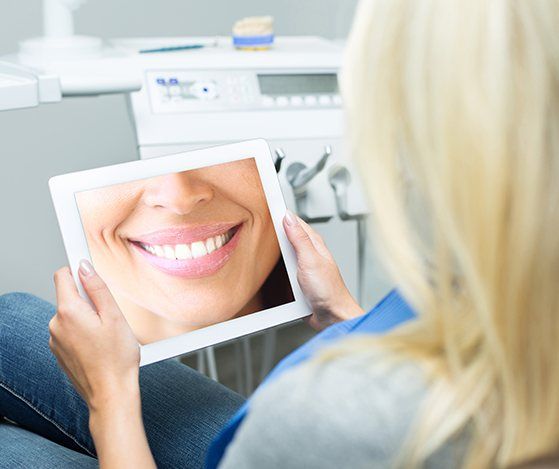 SmileDirectClub offers a low-tech process that essentially leaves patients in the dark. You do not get to enjoy the oversight of a dental professional who cares about you as a person. Nu Smile Aligner, on the other hand, uses the best technology and partners you with a highly qualified local dental team.
Effectiveness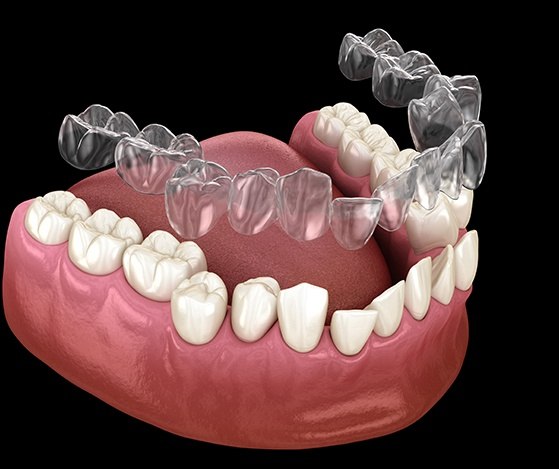 If you make even a small mistake while taking your dental impression, SmileDirectClub treatment will not be effective. In fact, it could even end up worsening your teeth. Nu Smile Aligner delivers consistent, predictable, and desirable results for virtually all cases. It has been proven effective time and time again.
Appearance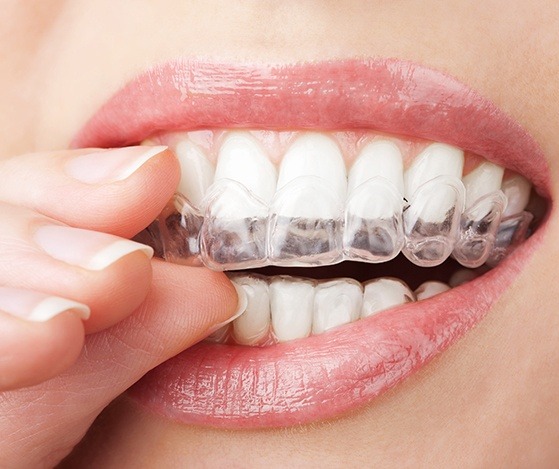 The last thing you want is to wear cheap, noticeable plastic aligners for months on end — and that is what you would get with SmileDirectClub. Nu Smile aligners are made out of the highest quality medical-grade polyethylene and never call a lot of attention to themselves.
Support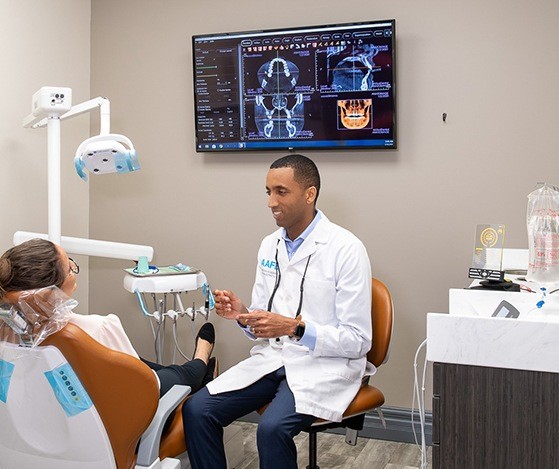 You should never try to make major changes to your smile without the oversight of a qualified dentist. SmileDirectClub is a DIY-focused treatment that leaves you in the lurch and doesn't provide you with the support you need to feel confident about your journey toward healthier, straighter teeth.
Nu Smile Aligner vs. SmileDirectClub FAQs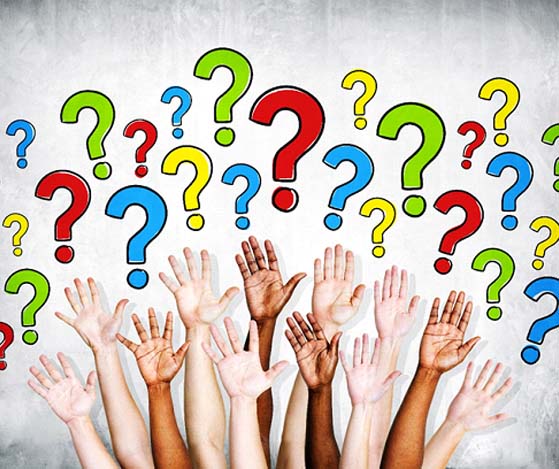 Dr. G and our team are confident that the Nu Smile system is superior to SmileDirectClub in every way that matters. However, we understand if you have questions about how the two treatments compare. After all, you should be well-informed before you make any major decisions about how to straighten your teeth. Below, you will find answers to some FAQs that we receive from our patients. If you would like more explanation about anything you read here, feel free to contact us directly.
What Is the Difference in Cost Between Nu Smile Aligners and SmileDirectClub?
Nu Smile Aligners cost $2,500 for complete treatment, or you can opt to pay just $110 each month. SmileDirectClub comes in at $200 more, costing a total of $1,950 if you choose to pay upfront. Therefore, not only is Nu Smile more affordable, it is also a much better value because you are getting top-quality, in-person care instead of a DIY treatment.
Where Are Nu Aligners and SmileDirectClub made?
We 3D print Nu Smile Aligners in our local New Jersey facility. This saves you time on shipping. Plus, because we are 100% local, you can trust that your treatment is in the hands of people who truly care about you and your teeth. SmileDirectClub aligners are made in either Tennessee or Texas. Instead of undergoing a highly detailed, personalized quality check, they go through a factory worker quality check.
How Long Does Each Treatment Take?
You will have to attend a consultation with us to get a clear idea of how long your treatment will take. We strive to make the process as efficient as possible. Our local aligner fabrication, state-of-the-art technology, and commitment to your satisfaction help us avoid unnecessary delays. From the time you order SmileDirectClub aligners, it may take 4 – 5 weeks before they arrive at your doorstep.
Once you start wearing your aligners, both Nu Smile and SmileDirectClub may take approximately the same length of time to complete their job. Depending on the severity of your dental misalignment, it may take several months to a year or longer to completely straighten your teeth.
Are Nu Smile Aligners and SmileDirectClub Aligners Made Out of the Same Materials?
Nu Smile Aligners are made out of a high-quality polyethylene material, which is designed to be biocompatible and facilitate precise tooth movements. SmileDirectClub aligners, on the other hand, are composed of inexpensive, BPA-free plastic.
Do Nu Smile and SmileDirectClub Use the Same Technology?
No. One of the biggest differences in technology between the two treatments has to do with the impression process. In our offices, we use digital scanning technology to quickly capture a precise, highly detailed image of your teeth. The process is easy, and patients love that they do not have to sit still with unpleasant goop in their mouth. With SmileDirectClub, patients are required to take their own manual impressions and then mail them off to the company. Even a small mistake while taking the impression could adversely affect treatment outcomes.