Nu Smile Aligners for Teens – New Jersey
Skip the Braces and Choose Nu Smile Instead
Would you like to enjoy straighter teeth? The last thing you want is a mouth full of brackets and wires. They look bad in pictures, and they are super inconvenient. You might have thought about asking your parents if you could get Invisalign, SmileDirectClub, or Byte. Certainly, clear aligner systems have lots of advantages over traditional braces. But did you know that there is another treatment that deserves your consideration? Let's talk about Nu Smile Aligner for teens in New Jersey.
How Do Nu Smile Aligners Work?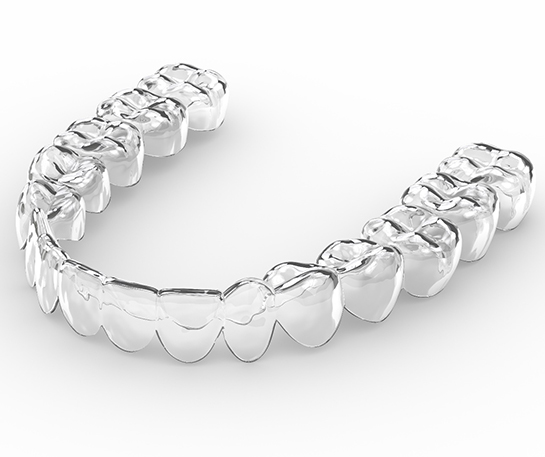 The Nu Smile system is similar to Invisalign. You visit one of our offices and have a consultation with Dr. G. Then, after we scan your teeth, we'll create your aligners in our local New Jersey facility. You'll wear each aligner for approximately 22 hours each day for two weeks or so. Once you work your way through all of your aligners, you'll be free of your crooked teeth. Instead, you will have the straight, radiant smile that you've always wanted.
Nu Smile Aligners vs. Other Brands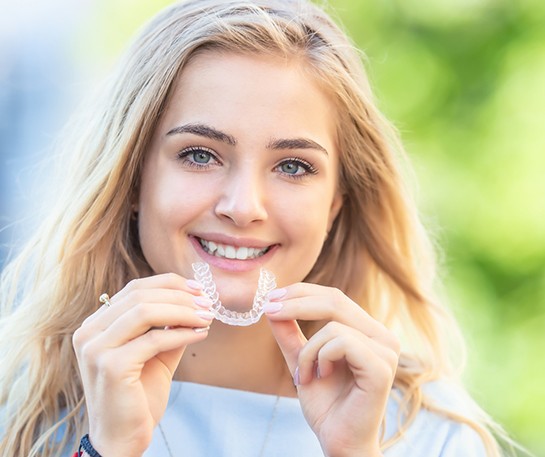 Sure, Invisalign is the "big name" among clear aligner treatments, and DIY options like SmileDirectClub and Byte are becoming more and more popular. But Nu Smile outshines its competitors in several ways, including:
It is affordable. You (and your parents) will be pleased to learn that Nu Smile costs just $2,500 for start to finish treatment. That makes it the lowest-cost clear aligner option in our area. There is even a convenient monthly payment plan that makes it great for families on a budget.
It is local. Since Nu Smile Aligners come from right here in New Jersey, you won't have to worry about waiting a long time for shipping.
It comes with the support of an experienced team. DIY options don't provide you the peace of mind that comes from knowing you have the personalized care of an experienced, compassionate dental practice.
It uses the latest technology. Nu Smile uses digital tooth scans and advanced 3D printing — there are no goopy manual impressions, and the aligners are designed for a precise fit.
Why Is Nu Smile Perfect for Teens?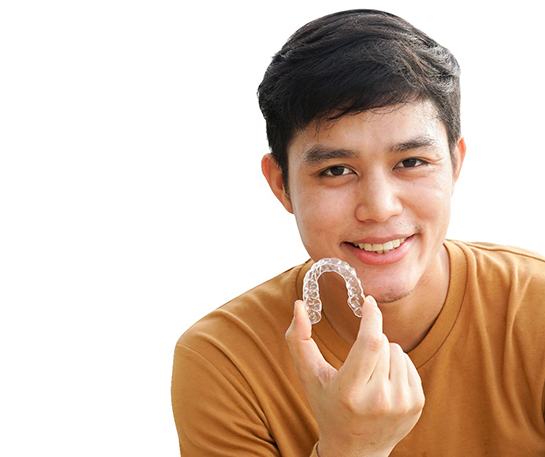 Nu Smile is great for teens because:
You can eat what you want. Whether you are having a movie night with your friends or just hanging out at home, you can remove your aligners and enjoy all of your favorite snacks.
You can play sports. Simply remove your aligners during practice and pop in your regular mouthguard.
Easy oral hygiene. You can brush and floss your teeth normally with Nu Smile — no complicated flossers or other special tools are necessary.
It's no problem to replace aligners. We get it. You're busy, and sometimes things happen. If you ever accidentally lose an aligner or damage one, just give us a call. If necessary, we'll replace it ASAP.
Appointments are quick. Your Nu Smile checkup appointments are very brief. We even have evening and weekend slots available at most of our locations, so you won't have to worry about missing school or extracurricular activities.
Are you ready to get started with Nu Smile? Have your parents give us a call so we can schedule your consultation. We can't wait to meet you!