Custom, Affordable Clear Braces – New Jersey
Our Nu Smile Aligner® Clear Aligners
The Nu Smile Aligner system is free of ugly metal brackets and wires. It's also free of the inflated prices that come with Invisalign and the questionable quality of DIY teeth straightening systems like Byte. The only thing you get is comfortable, effective custom aligners that produce outstanding results. On this page, you'll learn more about how we design and create our Nu Smile Aligner clear aligners to be an ideal fit for your unique smile.
Step One: Custom Molds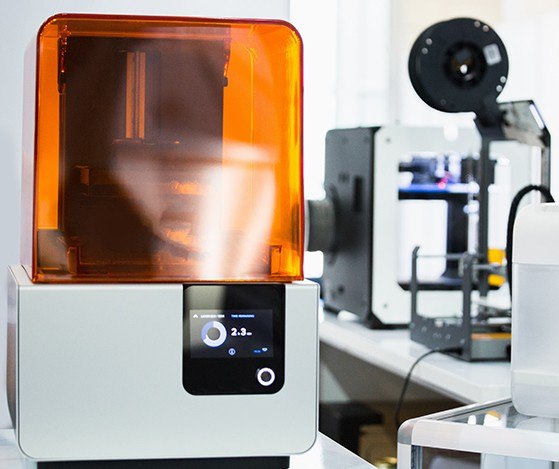 Do you hate the idea of manual dental impressions? Not only are they kind of gross, but they also are not always accurate. You won't have to worry about those issues here. Our digital impressions scanner uses a wand to quickly capture thousands of images of your teeth, which are then assembled into an accurate, three-dimensional representation of them. That data provides the basis for designing your series of aligners.
Step Two: Biocompatible, Hypoallergenic Materials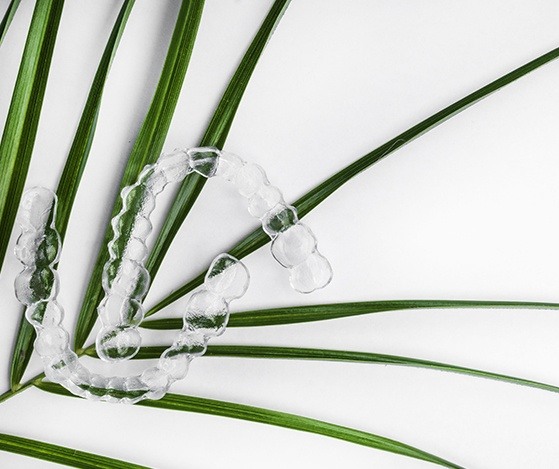 Patient comfort and satisfaction are always at the forefront of our minds. That's why we use the best materials on the market to create our aligners. The biocompatible, hypoallergenic polyethylene (a form of medical-grade plastic) is engineered to work well with the human body. The aligners are not too thick or bulky and pose virtually no risk to even the most sensitive mouths. Plus, their fit is just right for each individual's one-of-a-kind dentition.
Step Three: Custom-Trimmed to Fit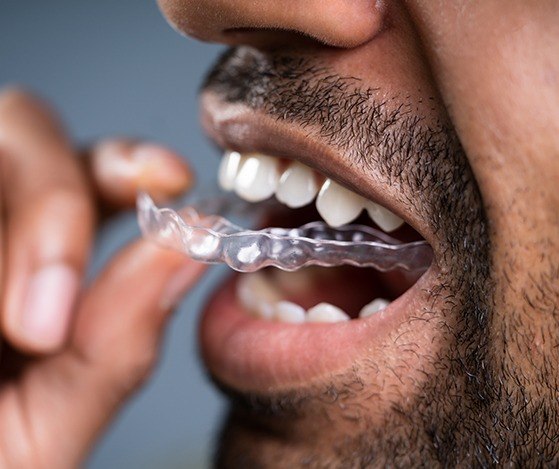 Your teeth are not the only feature of your mouth that is unique. Your gumline is also specific to you. That is why we carefully trim the edges of each individual aligner. This ensures that the plastic will not cause any pain or swelling in your sensitive gum tissue. Plus, it contributes to the best possible aesthetics for your smile while you are working your way through your treatment.
Step Four: Personalized Quality Check
We never compromise on quality, and we never make any assumptions about the aligners we create. That is why we examine each aligner after it is printed to ensure that it meets our rigorous standards. If an aligner isn't up to par, we discard it and print a replacement. It wouldn't be an overstatement to say that we are perfectionists when it comes to the quality of the treatment we provide.