A Process Better Than Invisalign® – New Jersey
The Nu Smile Aligner® Treatment Process
When Dr. G designed the Nu Smile Aligner treatment process, he set out to create a treatment that not only rivals Invisalign, but also that is superior to its name-brand competitor in many respects, including the way we approach the treatment process. On this page, you will find a brief description of how we combine technology, expertise, and top-level services to give our patients the healthy, gorgeous smiles that they deserve.
Digital Smile Preview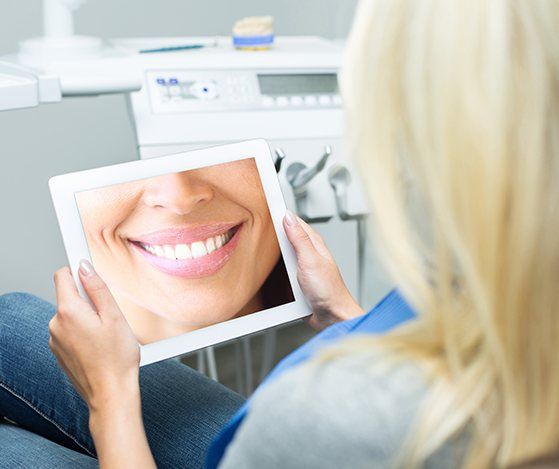 We understand that you may hesitate to commit to a major dental treatment if you cannot visualize the end results. That is why we use digital smile preview software. After we take photographs of your teeth, we'll use our software to give you a realistic view of what you can expect your smile to look like after you work your way through all of your aligners.
Digital Scanning & Impressions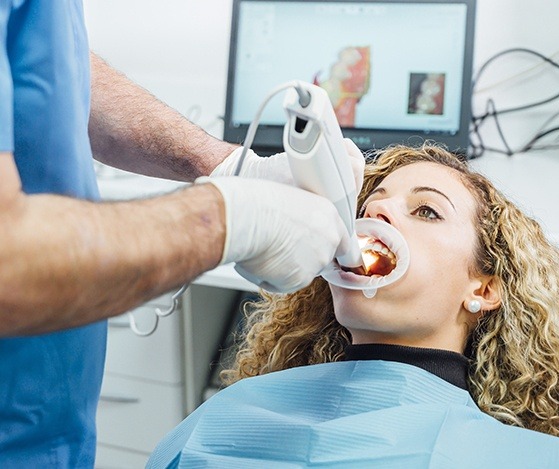 The digital scanning and impressions part of the process produces a digital, three-dimensional model of your teeth that will serve as the basis for designing your aligners. Don't worry — no messy impression materials are necessary. The scanning process is quick, painless, and super accurate.
3D Printed Aligners Made in NJ, USA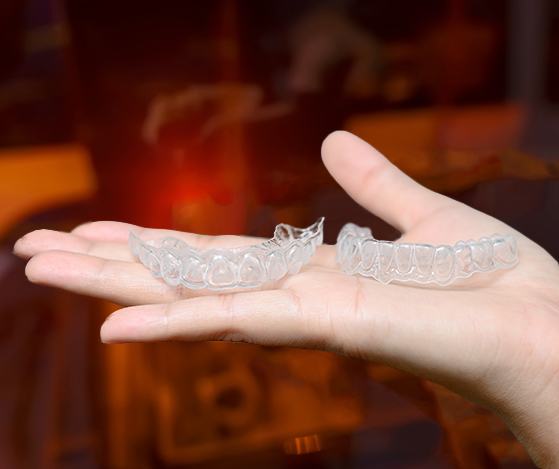 While Invisalign aligners are made in Mexico and Byte aligners come all the way from China, Nu Smile aligners are made right here in New Jersey. By eliminating the hassles of international shipping, we give our patients a most efficient, more affordable treatment experience than what is offered by big-name brands.
Hypoallergenic & Biocompatible Clear Aligners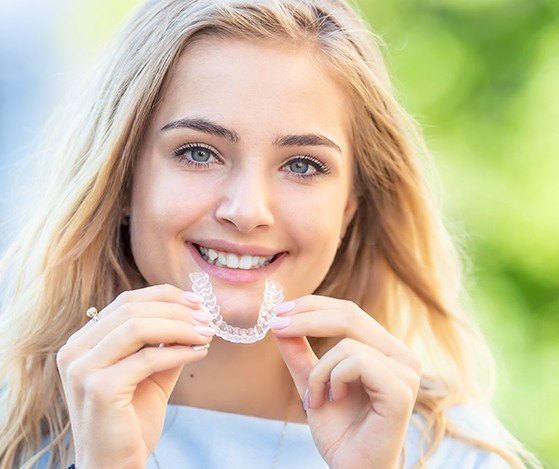 Polyethylene is the most common type of plastic used for medical purposes because it is hypoallergenic and biocompatible. Basically, that means it works well with the human body and carries virtually no risk for patients. Our Nu Smile aligners are fabricated out of this tried and true material.
Start-to-Finish Personal Concierge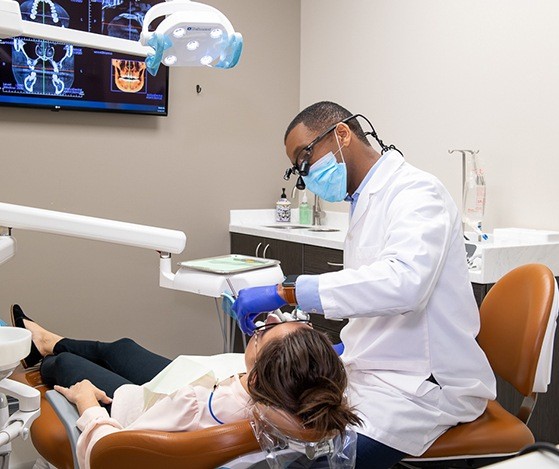 We are here for you! Your personal concierge will always be available to address questions or concerns that you have about your treatment. You are welcome to get in touch with us at any point during your treatment journey so we can make your path toward straighter teeth as smooth as possible.
Treatment Plan & Expert Oversight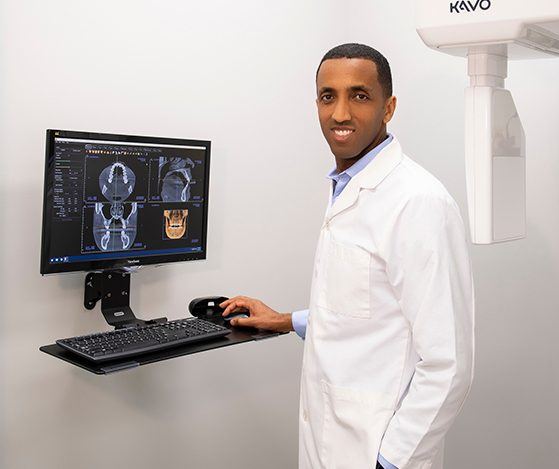 DIY dental aligners are awful for a lot of reasons — not the least of which is that they deprive you of expert treatment oversight. When you use the Nu Smile Aligner system to straighten your teeth, you can be confident that you have the backing of highly trained dental professionals who care about you as a person.
All-Inclusive Price, Unlimited Aligners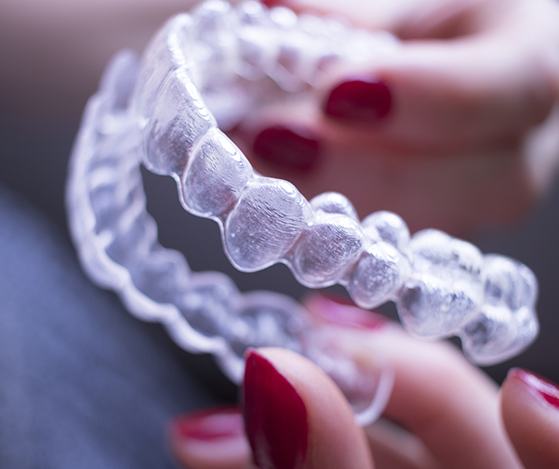 We respect our patients' budgets and offer our clear aligner system at a low price. For as little as $110/month, you can enjoy top-quality orthodontic treatment that offers a way better monetary value than Invisalign. And if you ever accidentally lose or damage an aligner, we'll replace it for you ASAP at no extra charge.
Check-Ins Every 6 Weeks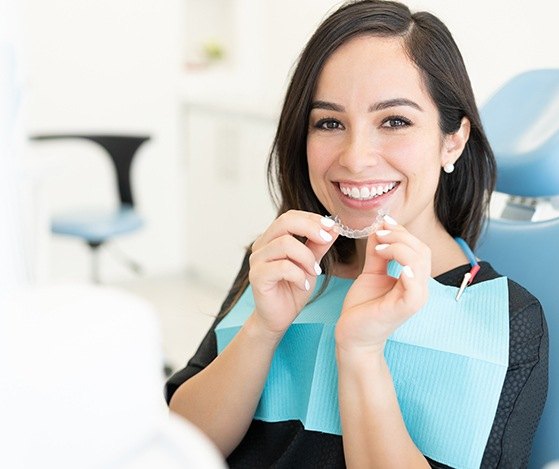 As part of our commitment to making your treatment a success, we'll ask you to come in for a quick checkup appointment every six weeks or so. These visits give us the opportunity to make sure everything is going well with your Nu Smile journey. They usually take just a few minutes!